Coronavirus: COVID-19 vaccine
Coronavirus: COVID-19 vaccine
Frontline health and social care workers are being offered the COVID-19 vaccine which will help protect you against the COVID-19 disease.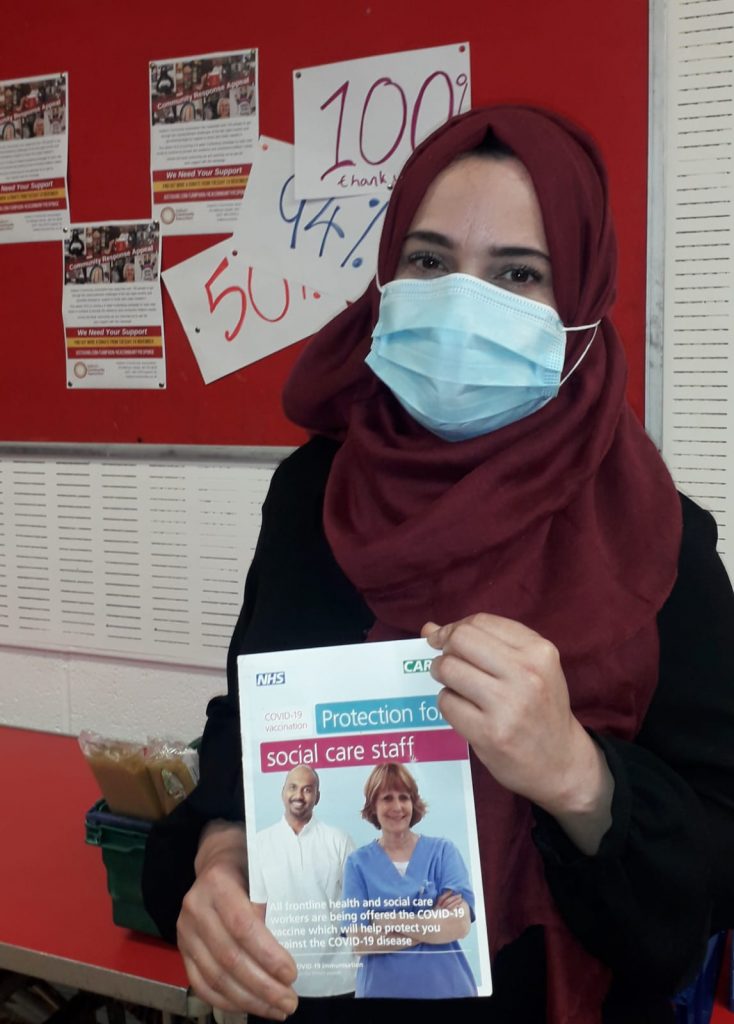 HCA staff Ruma is getting the COVID 19 vaccine for herself, for her family, for her father and for her community.
PUBLIC INFORMATION PAGES FROM CAMDEN COUNCIL
The COVID-19 vaccine will help to reduce the number of people catching, and dying from, COVID-19. It will also help to protect those around us.
Care home patients and staff, health and care professionals, people over the age of 70 and those who are clinically extremely vulnerable will all have been offered the vaccination by mid-February.
They've been prioritised because they are at greatest risk from the virus.
When you're eligible for the vaccine, the NHS will be in touch, so please wait for them to contact you. When it's your turn, you can choose to have it at a local vaccination centre – in Camden or a neighbouring borough – or at one of four GP surgeries in the borough.
Please rest assured that whether you go to a local GP surgery or a vaccination centre, it will be a COVID-secure environment, which means extra precautions are in place to keep you safe.
In the meantime, please make sure that you're registered with a GP practice so the NHS can contact you when it's your turn.
Find out how to register at nhs.uk For more information on the vaccine, visit nhs.uk/coronavirusvaccine