Christmas comes early at HCA
Christmas comes early at HCA
In October, Hazel our Community Arts Manager was joined by special guest, Adrian Lee. Adrian is the Studio Manager at Cockpit Arts Holborn. Cockpit Arts is the UK's only creative business incubator for craftspeople; providing tailored support for early-stage and well-established craft practices. He is a practising artist, exhibiting and performing internationally, and is also an Associate  Lecturer at Central Saint Martins on its 'Performance: Design and Practise' Course.
Together Adrian and Hazel looked through all of the wonderful entries to this years Christmas card competition. It it was a really tricky decision, with lots of amazing designs, but after lots of debate they chose the following four designs as our winners:
'The Game of Chess'
Agathe – age 13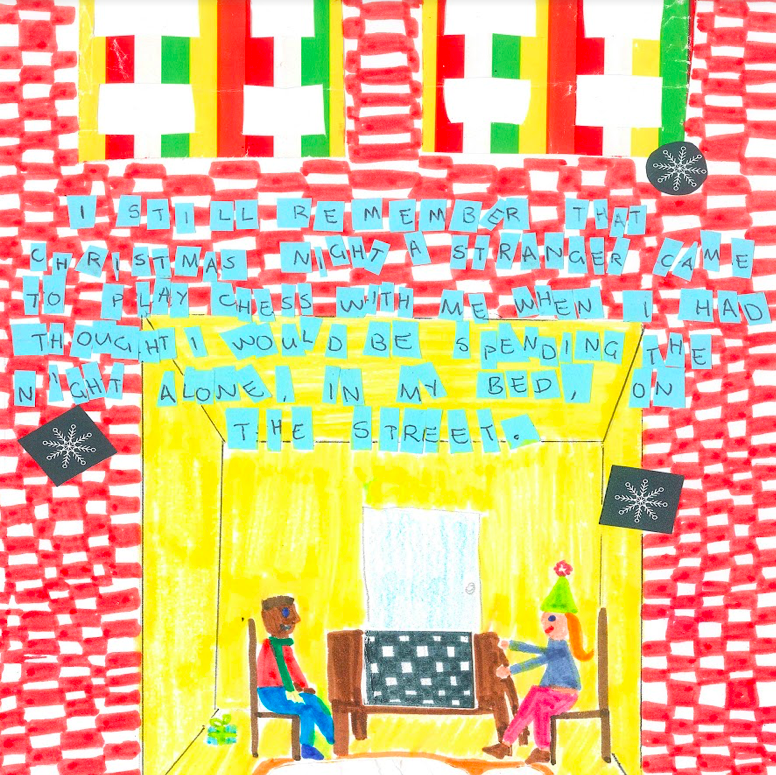 'Snowman'
Anuj – age 11
'Robin'
Margaret – age 92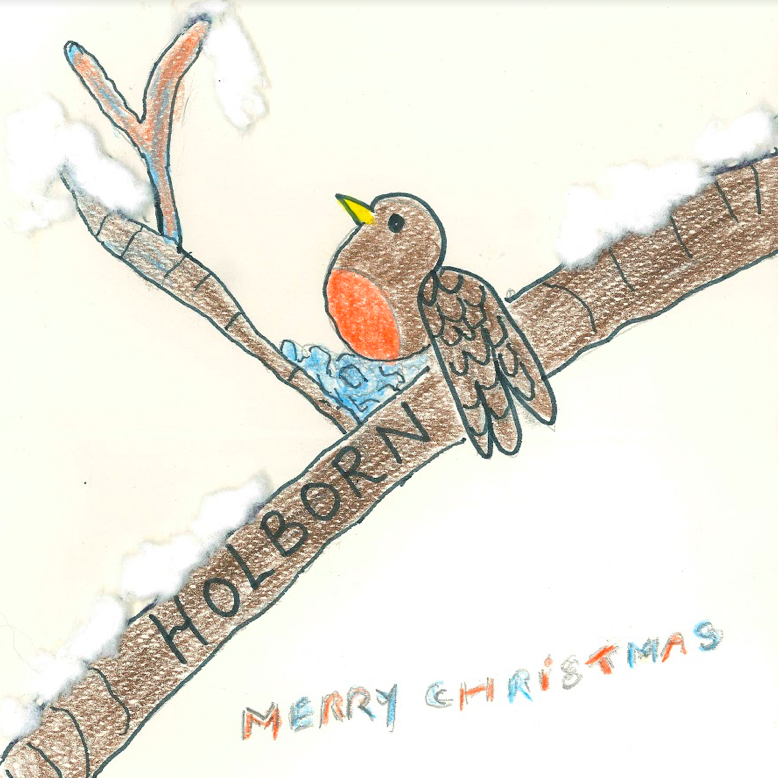 'Ho Ho Holborn'
Benoit – age 10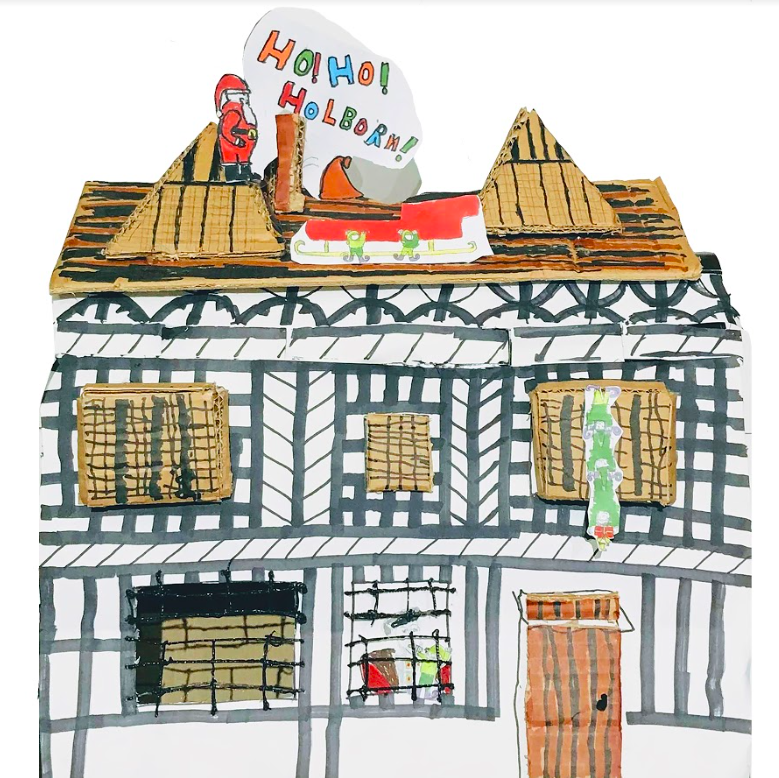 Thank you to everyone who entered the competition, we know lots of hard work and energy went into all of your designs.
The Christmas card competition has been kindly sponsored by Mishcon de Reya, meaning that all proceeds from sales will go to supporting the work of HCA in 2020. 
Our Christmas Cards are now available to buy on our Etsy shop (including postage) now or in person at Millman Street / 1A Arts / Under 5's / Gymnastics, Dance and Taekwondo and at our AGM from Friday 8 November 2019.