Tybalds Estate Winter Fayre
Tybalds Estate Winter Fayre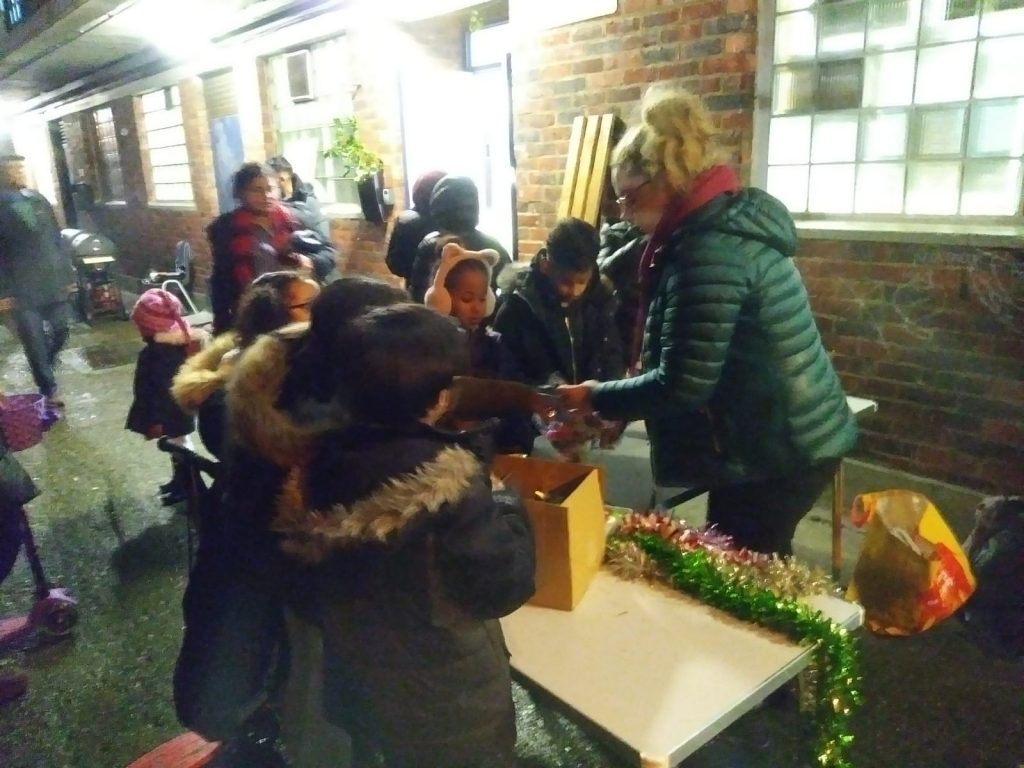 Last week we got festive and joined in with the fun at the Tybalds Estate Winter Fayre. The fayre was a double celebration of both the festive season and the 100th anniversary of council housing in London.
We helped children who come to our weekly art group to explore what they loved about their estate and made an exhibition of their lovely photos in Blemundsbury Hall for the evening. We also set up a bauble making station, 40 sparkly baubles were made and paraded around throughout the evening, and we hope there are lots of very personalised looking Christmas trees all over the estate.
Alongside the creative fun, the children got to meet Santa, as well as getting caught in a snowstorm with an elf! The children also helped the Mayor of Camden to switch the tree lights on in the square, and raised money for Solace Women's Aid, the Mayor's charity, throughout the evening.
We'd like to say a big congratulations to the TRA for organising such a brilliant event, and thank you for letting us be a part of the snowy fun!
For more info about our outreach art activities contact hazel.east@holborncommunity.co.uk