Arts in the Park in Red Lion Square Gardens
Arts in the Park in Red Lion Square Gardens
Last week our arts team started the summer holidays by heading outside to run four days of Arts in the Park activities for local families. Part of the Mayor Of London's National Park City Festival, Arts in the Park brought families together to try out lots of creative, environmental focused, workshops in Red Lion Square Gardens.
On Wednesday we made insect and bird puppets and flew, crawled and wriggled round the park. Our button caterpillars were particularly popular, with lots wriggling off to their new homes at the end of the afternoon.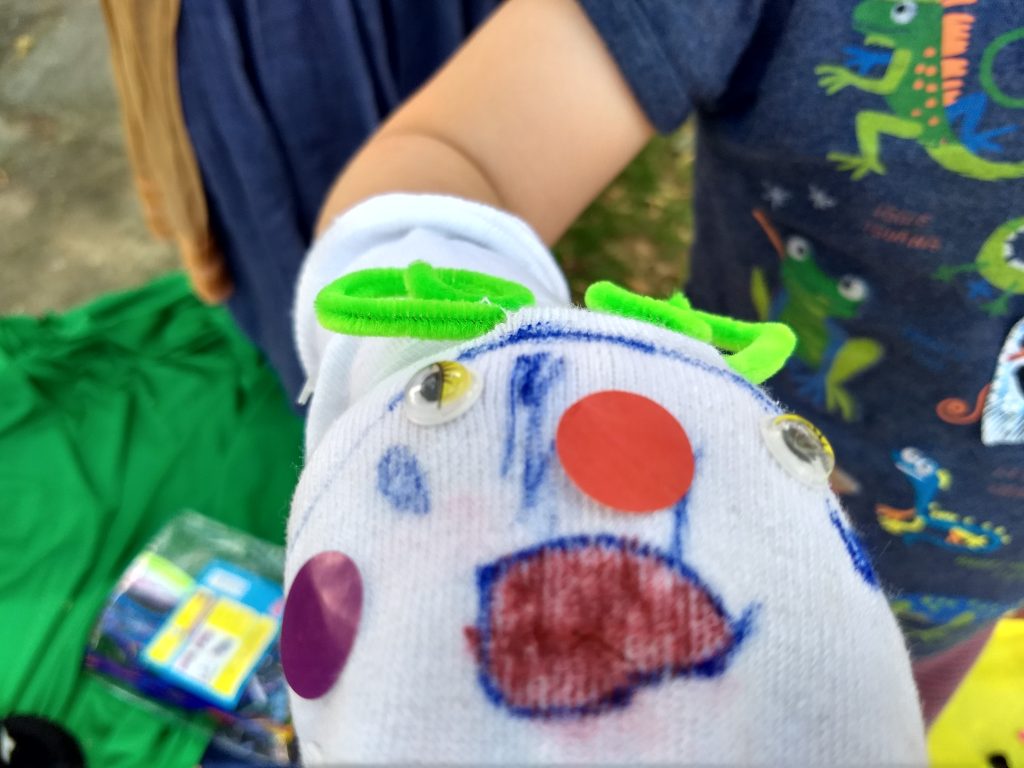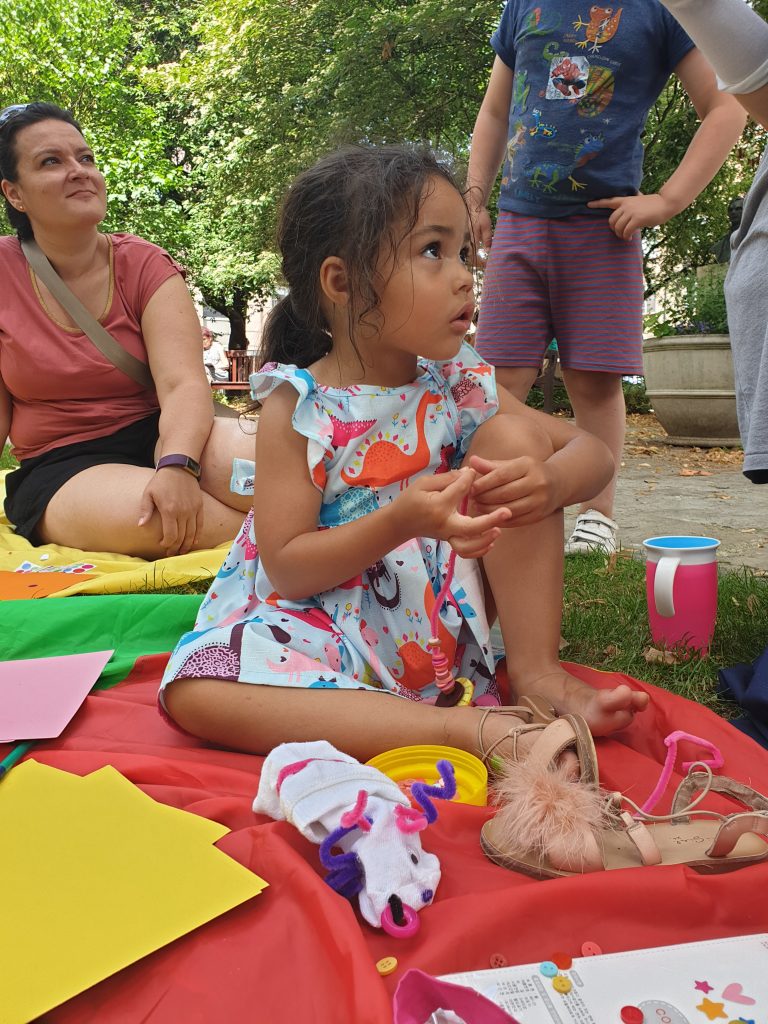 On Thursday we braved the heat wave and made a giant tree out of cardboard and other recyclable materials, lots of insects and leaves adorned its branches.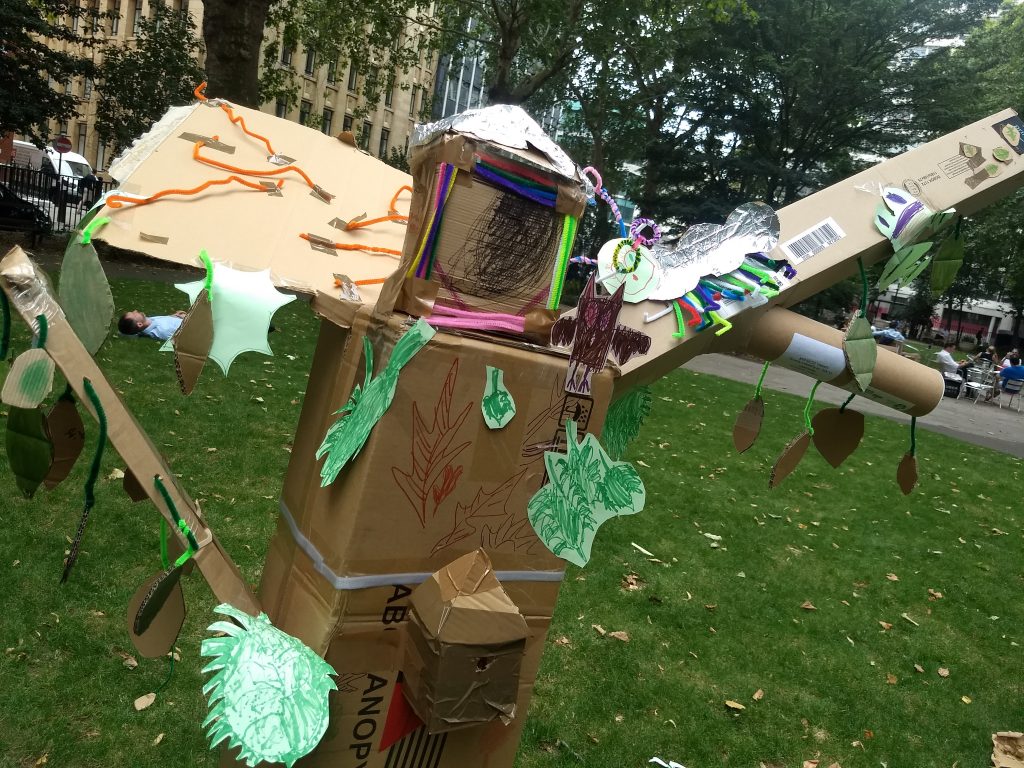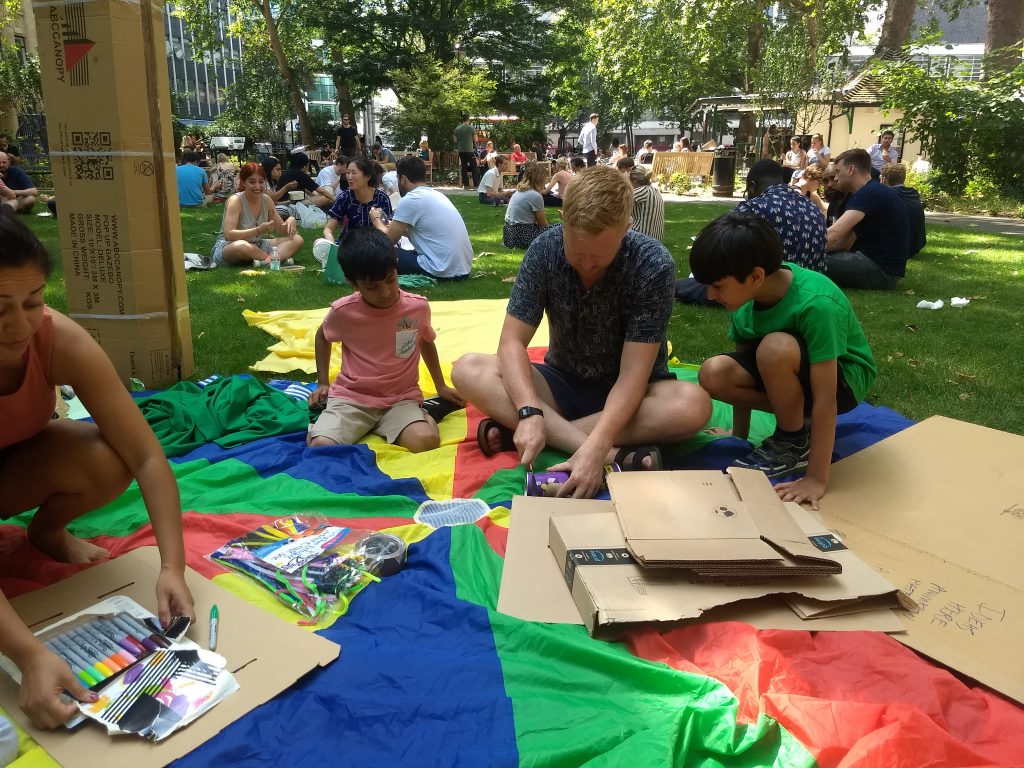 Friday was all about fabric, and we made and decorated squares which had our pledges for how we can improve our environment.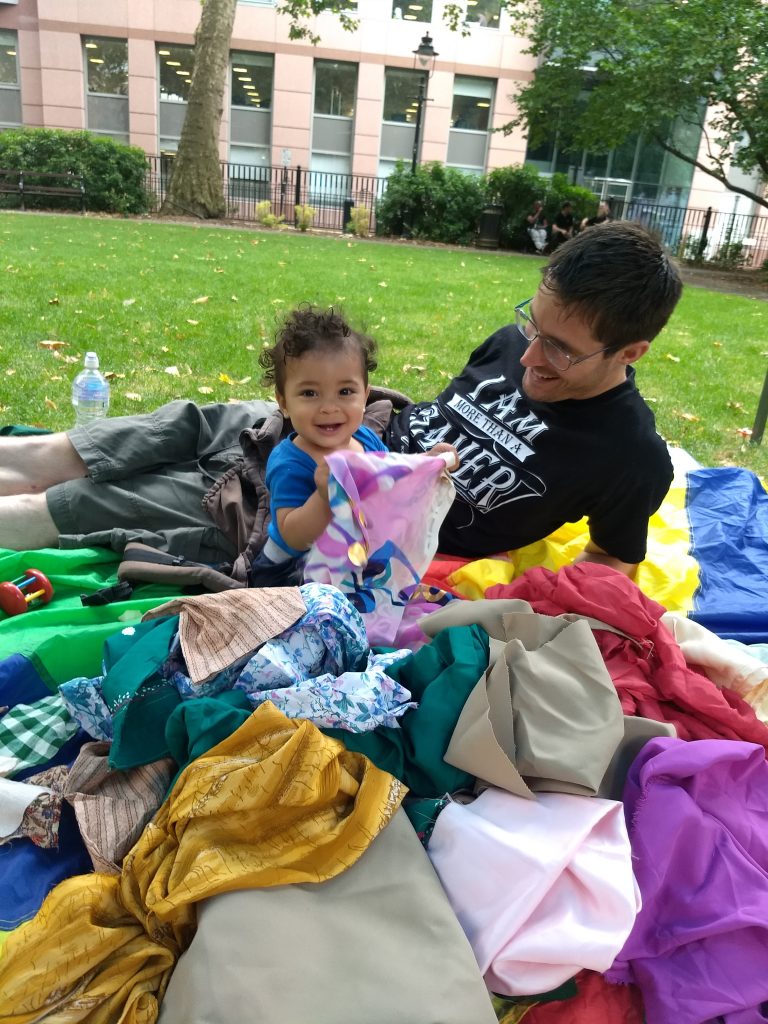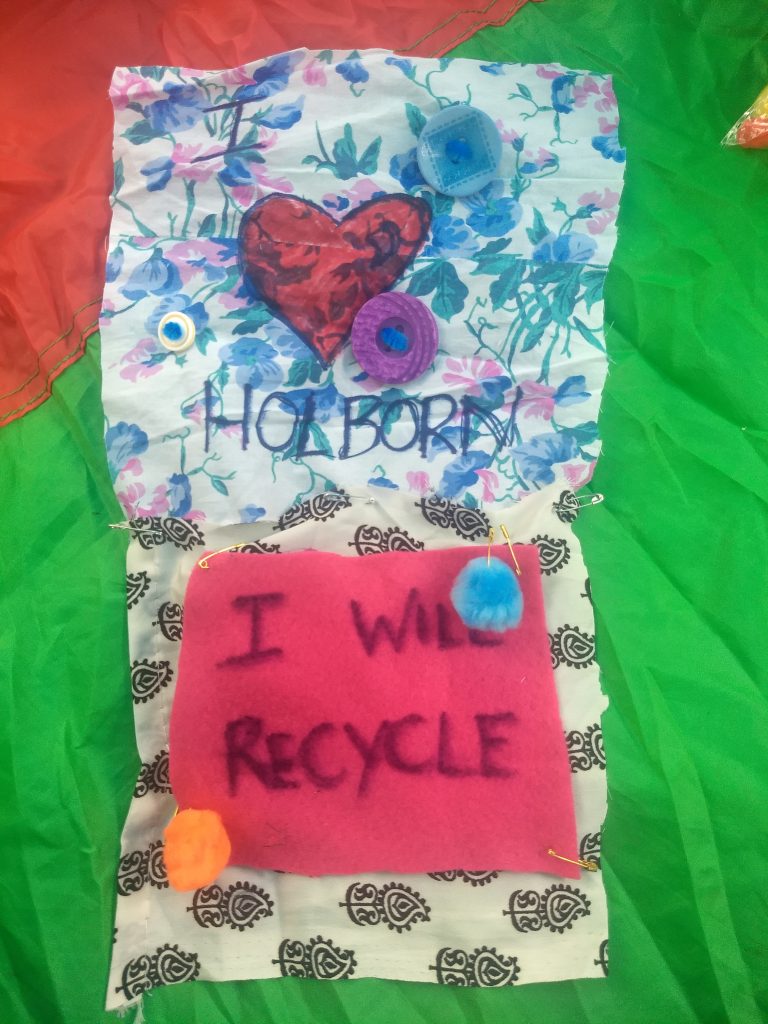 Our final day was a big making day, with a chance to add to our tree, make some more puppets and add a square to the pledge blanket. Unfortunately, due to torrential rain, we had to head indoors to our 1A Art centre, but we still managed to bring the outside in, with lots of house plants and event a paper boat race in our indoor lake (art sink!).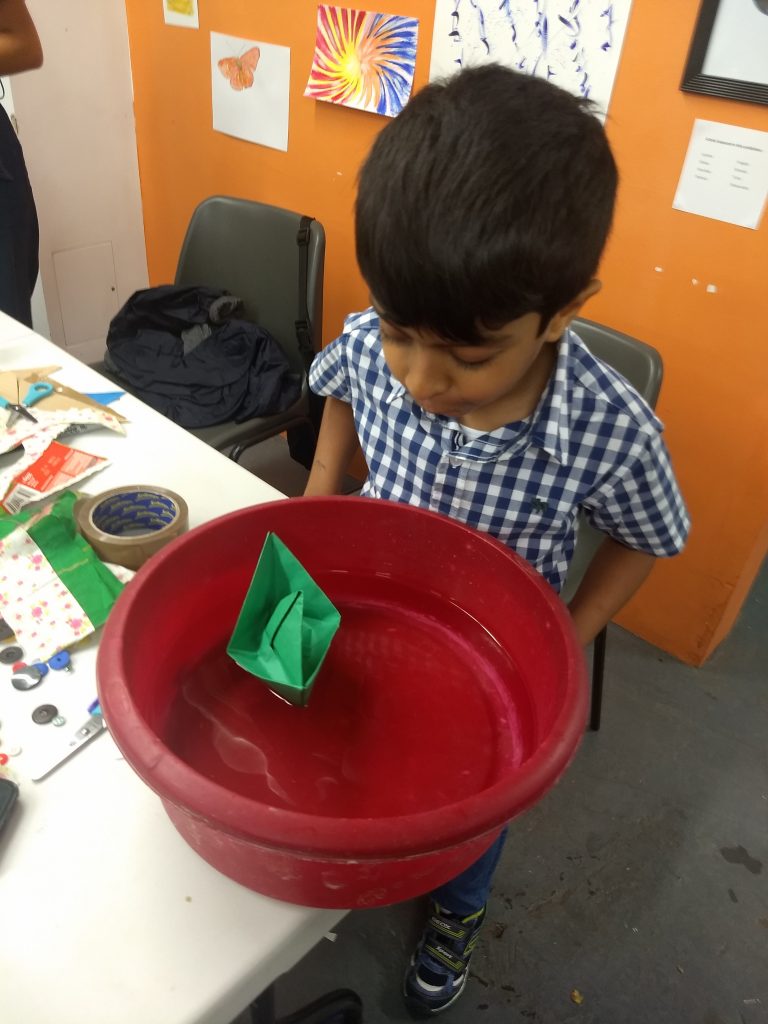 Thanks to all of the wonderful children and families who came and gave some new activities a go, it was wonderful to play with you all, and we're looking forward to next years festival already