We created, we made and we explored – farewell Bedford House!
We created, we made and we explored – farewell Bedford House!
Over half term we embarked on a final farewell to Bedford House through our mini Create, Make, Explore festival. We had an amazing week with a wide range of local children, parents, carers and organisations all bringing lots of colour and fun to the space for one final time before our redevelopment work begins.
On Tuesday we welcomed The Francis Crick Institute to run a family glass fusion workshop. The workshop was led by Susan Purper Hope and saw families working together using pieces of glass to create patterns inspired by magnified parts of the human body. Everyone loved experimenting with a new medium, with one girl telling us it was the best day ever!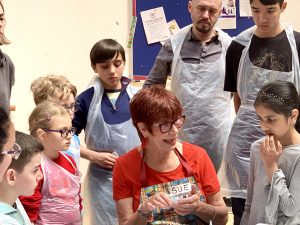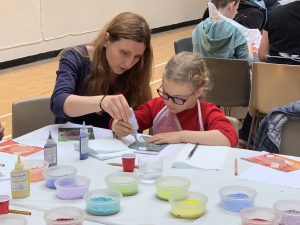 On Wednesday we went digital, welcoming our own Media Arts Club participants who showed off their digital art installation, including conductive inks, a new video game and voice responsive visuals. We also welcomed young people from Wac Arts in Camden, who brought their own video game, Bare Peas, along for us to try. Bare Peas involved lots of sensors, running and jumping, so we were all worn out by the end of the afternoon.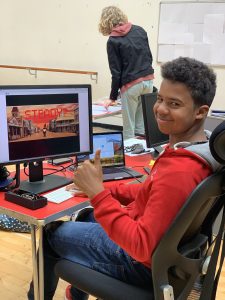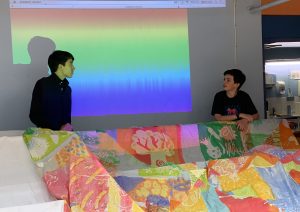 Thursday saw our friends at the October Gallery joining us for a sensory story adventure. Dani and Georgie helped us to make our own party costumes and took us on an adventure around the world to celebrate the 40 years of the October Gallery. We went to the carnival in Brazil, made street art in Ghana and finally made it back to London to have a party with Octoby the Octopus!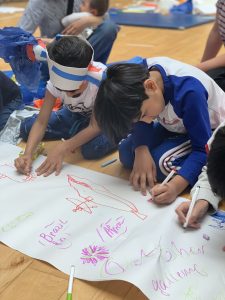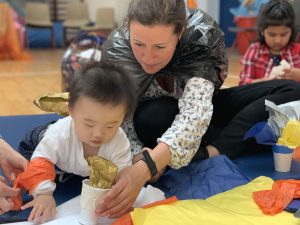 By Friday we were ready for a rest, and luckily the wonderful families team from the British Library were on hand with a relaxing printing and mark making art workshop for us to enjoy. We looked at different types of writing, used blocks to print, wrote on chalkboards and even made prints in clay.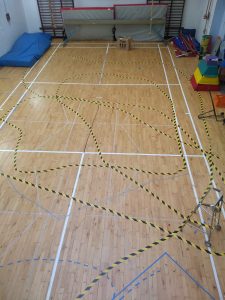 To finish the week students from the University of the Arts: Central Saint Martins took over Bedford House with their performance art piece 'Holborn to be Wild'. Inspired by their time observing HCA sessions over the last month, the audience was invited to join in with a riot of colour and activities, from laying down tape with a zimmer frame to chanting with placards the performance was a brilliant end to a very full, colourful week.