Thursday 14th June saw us holding our annual Open Studios event, part of Children's Art Week. We had a day of activities, with sensory storytelling for nursery children at 1A Children's Centre in the morning, and Open Studios for older children and adults in the afternoon.
Highlights of the day included screening of films made my young people throughout the year, a fabulous display of pottery from children, young people and adults and arts and crafts flip book and sock puppet making throughout the event.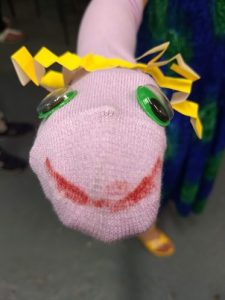 To find out more about our studios, and how you can get involved, please take a look at our  Arts and Media pages.