Street engineers of the future create dream streets in Holborn
Street engineers of the future create dream streets in Holborn
Our Street Engineers are children aged 7 – 12, the meet weekly on Wednesdays and Thursdays (currently on zoom) and each half term work on using engineering, science and creativity to make changes or solve problems that they see in their community.
Last half term the children got to work reimagining what it could be like to live in Holborn, and designed their 'dream street'.
Their dream street project included thinking about making our streets accessible for all, what materials we could use to build interesting and strong and safe buildings and street furniture, and how we used light and colour to make our spaces safe, interesting and welcoming.
Our finished street is a digital collage of elements made by children and volunteer engineering students from UCL who are supporting the project.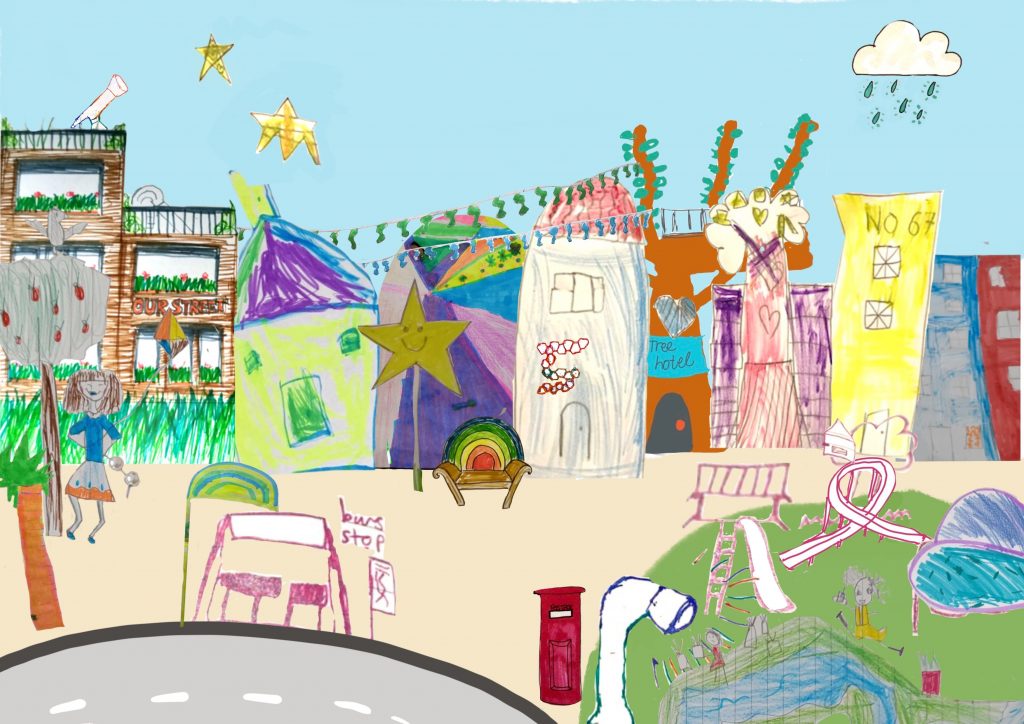 The children had so many ideas about what they wanted the street to be, here are the ones we all agreed on:
– Bright and colourful buildings so you can recognise them and not get lost
– Have big lettering and bright signs so that everyone can see them
– Have lots of places to play and have fun
– Have fun coloured and shaped lights to keep the street safe at night, but also look cool
– Have lots of trees to help keep the air clean
– Have dens, places to sit, eat and socialise with other people outside
We think they're the urban planners of the future!